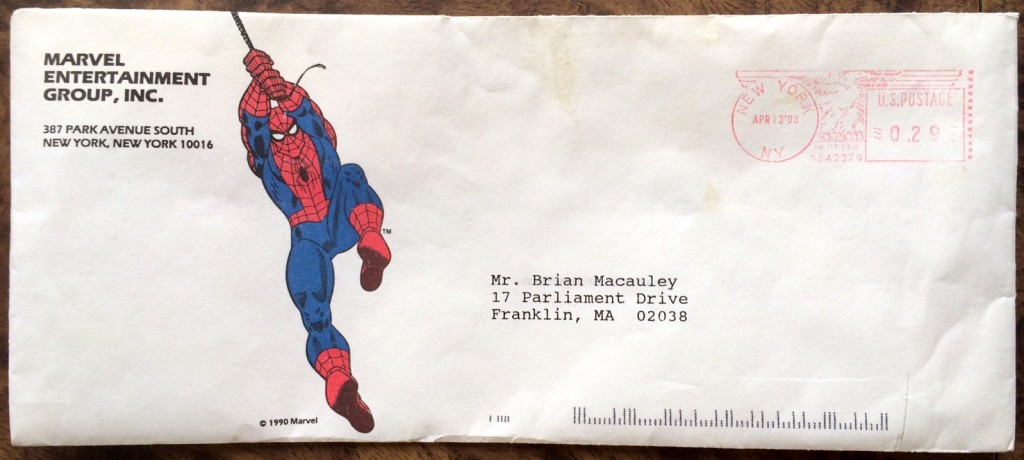 As a kid, I dreamed of becoming a brilliantly-talented comic book artist and writer. I spent most of my free time—as well as too much of my otherwise spoken-for time—drawing characters and developing stories around them. When I wasn't creating comics I was reading them, and Spider-Man (across all his comic iterations at the time) was my favorite. To me, he was the crown jewel of my favorite universe, the Marvel [as-then not yet cinematic] Universe. I worshiped Marvel's iconic Stan Lee, the many superheroes who populated their stories, and any and all associated mythologies, be they within Marvel's pages or the urban legends traded in comic book stores.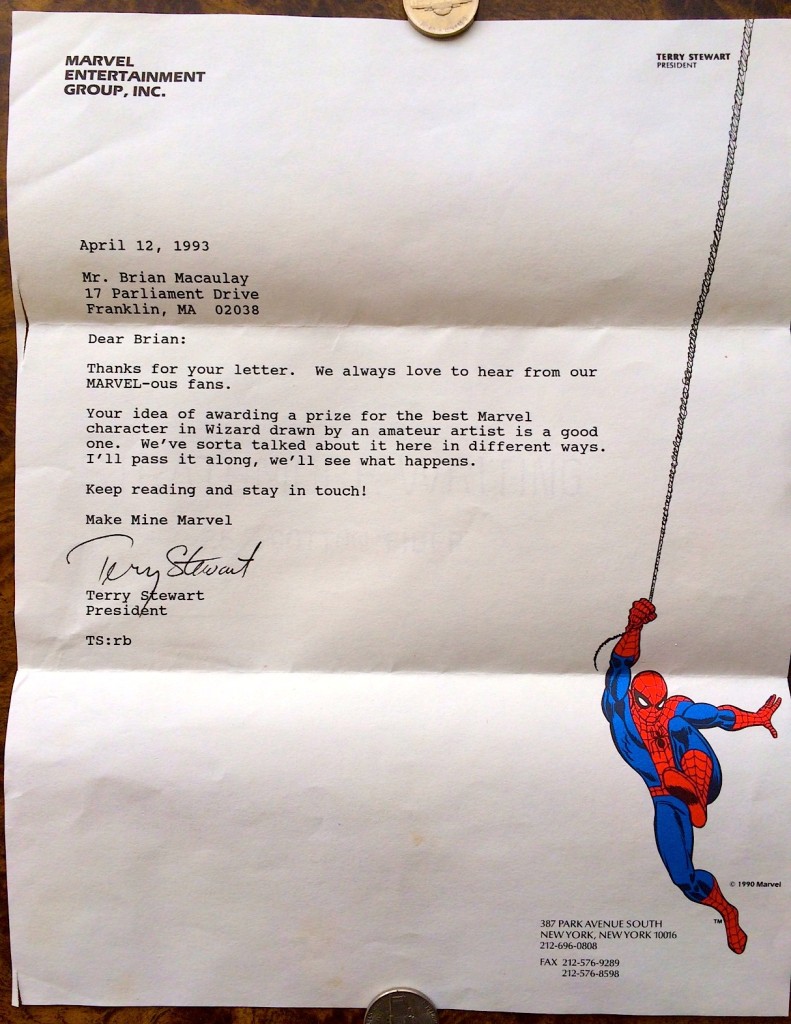 This was a time when comic book characters were still a very niche-interest. Though, in the idiom of niches, that niche was enormous and full of die-hard devotees, the comics world was largely overlooked by the general public. Unlike today, comic book movies were a rare treat at megaplexes and usually reserved for characters who had long made the jump to other areas of pop culture, a level of success effectively reserved for Superman and Batman. The idea that a film based on The Avengers could earn two billion dollars was far less realistic than the notion that a radioactive spider-bite might give a high school kid great powers. Nevertheless, we who were enamored with comics were hopelessly so enamored, whether or not anyone deemed this a respectable pursuit. They dominated our lives, seemingly from a world we would do anything to touch. So I tried.
In 1993, as a ten year old, I began writing letters to then-Marvel president Terry Stewart. I would share my ideas for what the company was doing, my own aspirations about working in comics someday, and my questions generally. My agenda at the time was limited to the hope that Marvel might translate my ideas into products I could buy. I loved my comics and the associated paraphernalia, and often longed for things I wished existed (so I could then buy them, which isn't strictly how commerce is supposed to work).
As a writer, and generally as an adult, I am now well-versed in the difficulty involved with getting anyone to read or even consider one's ideas. Creative work is often dogged by the sense that you, the artist, are toiling with all your heart in hopeless obscurity, and that any attempt at reaching an audience—often even one limited to friends and family—can be a very uphill climb.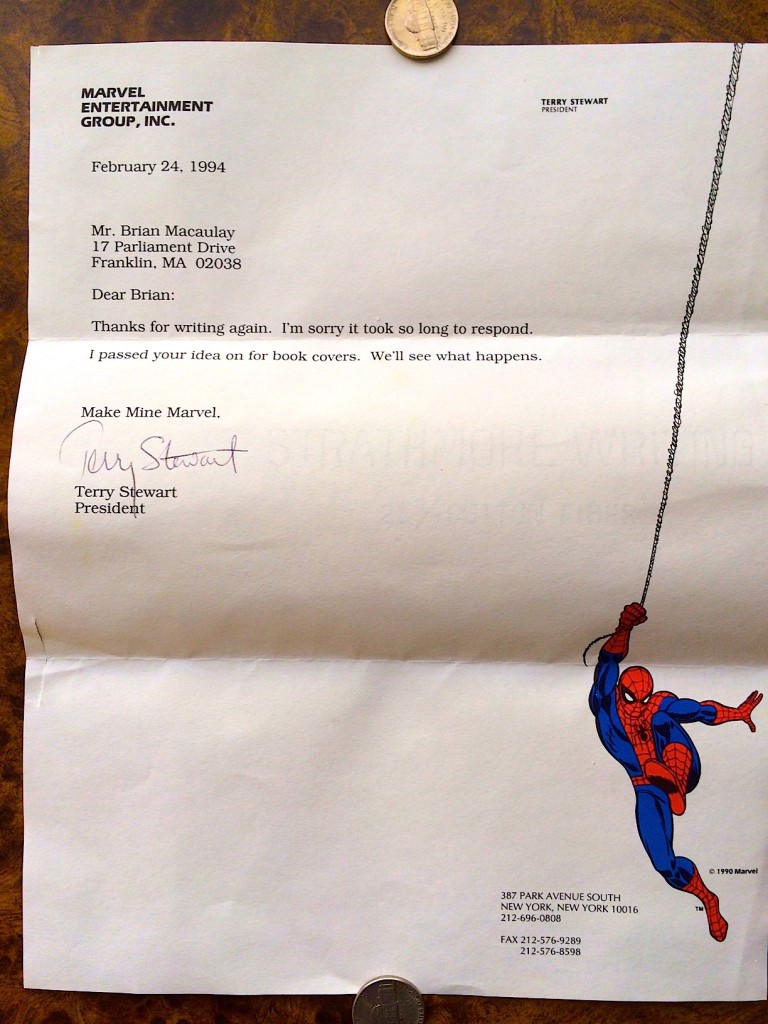 This being so, I am still astonished by the kindness I was shown by Marvel in their personalized responses (included here) to my ridiculous and (appropriately) childlike inquiries. What my letters to Marvel might have said specifically, I have only my vague decades-old recollections and the details in the responses pictured here to glean from, but they definitely imply an actual human was thoughtful enough to read what I was mailing off to New York. The responses were from Stewart—though it would less than a complete shock to learn he didn't personally author them—and showed very generous and careful consideration to whatever wacky tangent my mom had helped me to articulate on our family typewriter.
On a trip to New York to visit my grandparents that same year, I insisted my mom take me to the address I had been sending the letters to. A good mom with a kind heart and much patience, she complied. I had expected a giant skyscraper belonging to the publisher; something akin to the residence of The Fantastic Four, but was surprised to find only a modest lobby that didn't seem dissimilar from the office in Boston where my father worked. Smaller, actually—the major difference being a spinning rack of comics standing in one corner, letting you know this was not a workplace populated only by robots. If there had been any robots, surely they would have been only the coolest robots, like The Avengers' Vision. I imagine the receptionist at the desk didn't know quite what to make of us. She was very kind, but informed us that remodeling in the offices currently precluded any opportunity for the tours they ordinarily gave. Nevertheless, an employee whose name I've long forgotten emerged from the back and spoke to me for a while about comics, an experience that left me spellbound. When the conversation was over, he directed me to the rack of comics, and told me to take whatever I liked. I left with a stack the approximate dimensions of a phone book—a device which we used to locate telephone back numbers in 1993.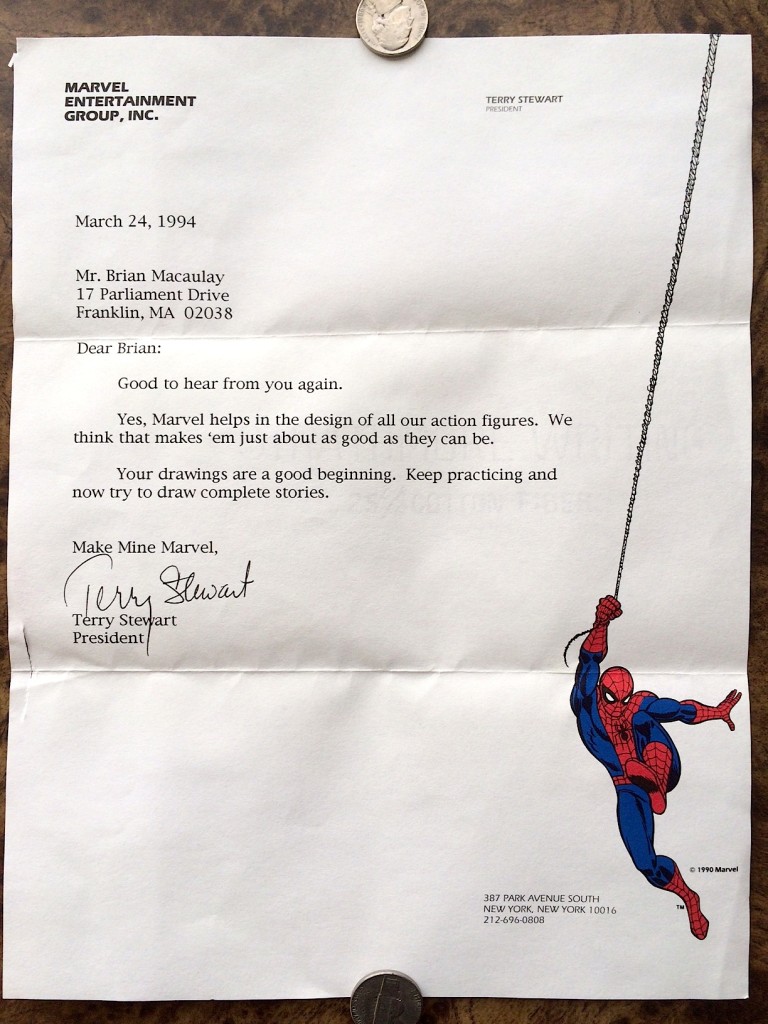 My letters and visit to Marvel Comics made the creative world a tangible thing for me, and bolstered my desire to one day do creative work. Though I've long left comics in my past (I can't draw) I've never let go of my desire to tell stories, and often fantastic ones, like those I spent hours pouring over in Marvel's pages as a child. More than 20 years later, I am forever grateful to Marvel, Terry Stewart, that anonymous employee, and all artists who do amazing work while still being humble enough value their fans.
'Nuff said.